Jordan Slippers are without a doubt Your Best Option to be at Home. Also, if you are looking to make a Gift, the Jordan House Shoes are the most Original option.
Choose Your Favorite Jordan Model
We assure you the Comfort in Your Home, now you only need to Choose the Style you want to wear.
Best Selling Jordan Shoes
FREE SHIPPING FROM £35
Dior Slippers x Air Jordan 1 Slippers
The Dior Sneakers x Air Jordan 1 are the legendary Collector's Sneakers that everyone Wants.
And if we talk about Jordan 1 Slippers x Dior, they are not far behind. They are without a doubt our best-selling product.
Your Perfect Jordan Slippers
Choose from our Jordan Slippers for every Tastes and Ages.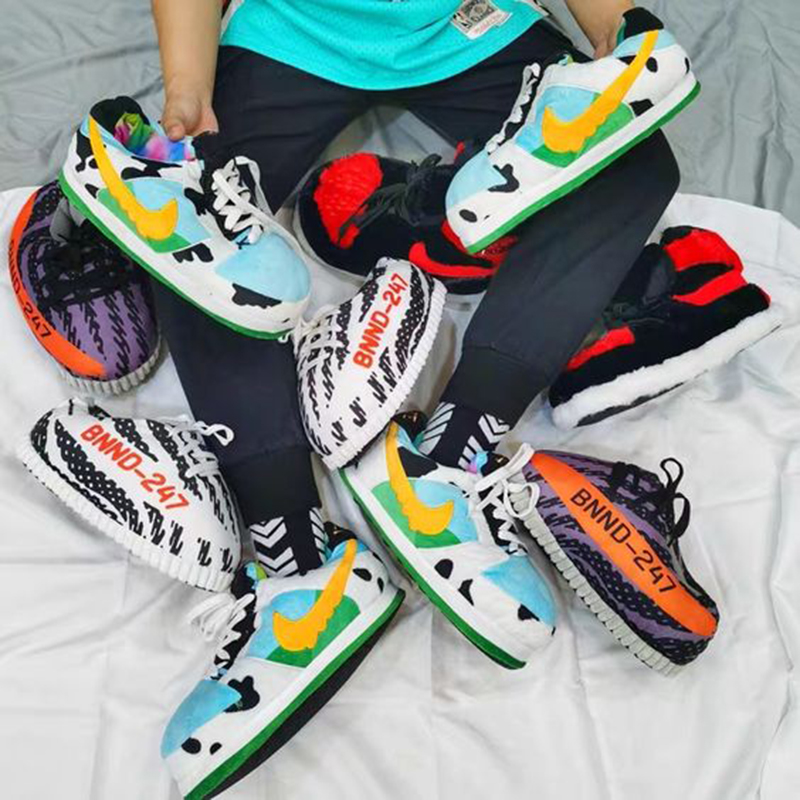 If you want it simpler…
All Our Sneakers Slippers
Nike Air Jordan Slippers Amazon
In case you prefer…
If you have seen our Jordan Slippers in TikTok or Instagram 99% ensured they are from our store, but customers do not buy just here.
We also sell our Slippers in Amazon, so if you are looking for Jordan Slippers and you usually buy in Amazon this is your moment. Take on account that the price is a little bit higher due to platform comissions.
Physical Store of Nike Air Jordan Slippers
Did you know that you can find our products in these physical points of sale?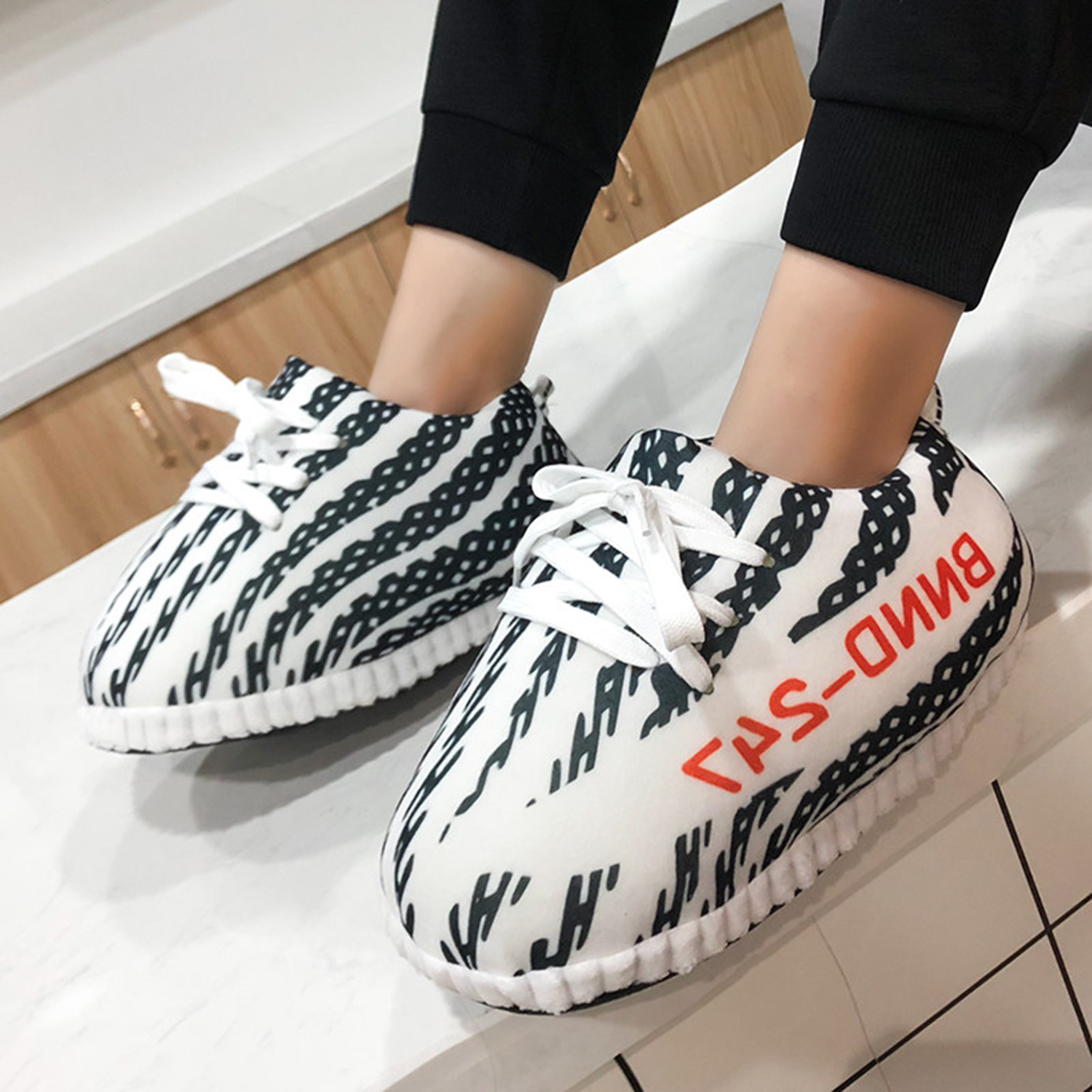 Yeezy Slippers Boost 350
For those who prefer Adidas
History Air Jordan Slippers
If you are not a great lover of fashion and basketball, you probably do not know the Origin of the Nike Air Jordan Sneakers, the shoes on which our Jordan Slippers are based and why they are so cool.
But don't worry, we're here to tell you ALL the details so you can buy choosing like a true expert.
We start with the story behind Nike's Air Jordan sneakers, because this make this sports shoe an object of desire for users and collectors. That is why we offer you as an alternative a perfect imitation of the sneaker in its version of a slipper to be at home.
The footwear of the prestigious brand of the 'swoosh' or pipe, was designed for Michael Jordan in September 1984 and from there to date there are more than 30 unique Air Jordan models (almost all available in a slipper version only here).
We are a Brand of iPantuflas, the largest Online Store of slippers in Spain, so we suggest you enter our Air Jordan Slippers, do not miss this unique opportunity.
The Origin of Nike Air Jordan
Michael Jordan is considered by many fans and sports specialists as the best basketball player of all time, his achievements brought basketball to a popularity never before known.
Jordan was decorated with numerous awards, named the best athlete of the 20th century by ESPN in 1991, his image was and is highly commercialized, reaching brands such as Coca-Cola, Gatorade, McDonald's and Chevrolet with his popularity, also starring in movies like Space Jam.
The Nike case is emblematic and anecdotal, a very interesting story of which documentaries have been made. The company for the first time came to the manufacture of a type of exclusive shoes for him, the Air Jordan.
It was the first time that a product was customized to make it unique, which today seems everyday, back then it marked a before and after.
The First Jordan Sneakers
The first Air Jordans were red and black, the same colors as the basketball team Jordan belonged to at that time, the Chicago Bulls.
They were characterized by their high top designs, very common in basketball shoes, the Nike 'swoosh' on the sides and an exclusive logo made up of a basketball with wings.
The most current Air Jordan models would add a logo with the mythical silhouette of Michael Jordan.
Controversy and Popularity
The first Air Jordans with their original design and striking colors caused controversy. The documentary 'Unbanned, The Legend of AJ', from director Dexton Deboree, tells the story perfectly.
It was the first time that a player of color was the image of a brand as big as Nike and also the first time that an NBA player wore shoes that were not white like all the others.
From there "Banned" was born, prohibited in spanish. Banned is a Nike advertising campaign based on the fines imposed by the NBA on Michael Jordan for wearing the distinguished shoe.
Fans of basketball and sports in general know that there is a story behind the Air Jordan, sneakers that caused a revolution in the world of sports shoes.
The popularity and acceptance of basketball lovers and the general public was so great that there was no penalty from the NBA that could overshadow the emergence of the Air Jordan, they had come to stay.
Models and Luxury
Our house slippers perfectly recreate the model of the original Air Jordan sneakers, our slippers are only size fits for sizes 28-35, 35-43 and 43-48 (All are available in size 35-43, the other sizes mentioned only in certain models), made of cotton with a polyurethane sole, ideal for men and women.
You are able to buy the best imitations on slippers version of best Nike Air Jordan models, each one of them with their own story, we will talk about them shortly.
Jordan 1 Retro Bred "Banned" y Retro High OG "Bred Toe"
The originals, the first ones that came out. In its model where black predominates, which were banned by the NBA, hence "Banned". When they were used by Michael Jordan, the American Basketball Association imposed a financial penalty on the player, which Nike used in its advertising campaign.
In response to the NBA Nike and Jordan created a model where white predominates, the "Bred Toe". Nike's success was extraordinary, it had launched the most iconic sports shoe in history, desired by the majority and coveted by collectors.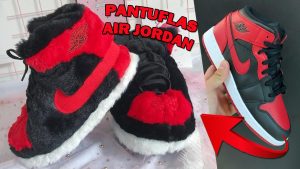 Nike Air Jordan 1 Pine Green
A third version of the AJ1 was released by Nike in a green colorway with the 'Pine Green'. The American house expanded its range of this unique model of sneakers with a chromatic variation where green stands out.
Air Jordan 1 Retro High OG "Twist"
The 'twist' model is a nod to the past, where its first colorful version caused the NBA ban as most wore white sneakers.
With this model, Nike launches a version of the Air Jordan 1 where white predominates, which would have left the basketball association happy
Air Jordan 1 Retro High OG 'Court Purple'
This version of the classic model where purple stands out, were launched by Nike in allusion to one of the nicknames of the best basketball player of all time, Michael Jordan was called "His Majesty".
Why did they say his majesty to Jordan? Easy, he was considered the king of basketball and the color purple was conceived long ago as the color of royalty, in fact hundreds of monarchs forbade common people to use it.
Nike Air Jordan 1 Retro High Obsidian UNC
The sports brand that created the most sought and purchased sneakers in the world of basketball, paid tribute to Michael Jordan with a new model of the Air Jordan 1, characterized by a strong patent blue, a color similar to that of the obsidian precious stone, almost black, referring to the ethnic culture of the acclaimed athlete.
Air Jordan 1 Satin 'Shattered Backboard'
Here we will stop at a very anecdotal review of Michael Jordan. The 'Shattered Backboard' literally worship an episode of the basketball player's sports life.
Its predominant orange color has to do with one of Jordan's exits from the Bulls, when in 1985 he traveled to Italy to play with Stefanel Trieste, a team from the A League of that country with a kit where orange stood out.
The game had a "highlight" that would accentuate the figure of Michael Jordan as the superstar and the best in his sport; he nailed the ball into the basket, rising above the rest, he swung in a display of outstanding skills and caused the glass of the backboard to break completely, destroying it.
The score and the rain of glass became one of the most iconic moments in basketball history and so the Air Jordan 1 Satin 'Shattered Backboard' takes the anecdote with them wherever they are.
Sneakers Air Jordan 11 Retro "Bred"
Following its fidelity to the Chicago Bulls, the basketball team in which Michael Jordan dedicated most of his sports life, Nike created a variation of the AJ1 where black predominated, since the Bulls in the 1996 playoffs opted for a kit with black sneakers
Dior x Nike Air Jordan 1
The symbolism of the Air Jordan sneaker was coined in campaigns by fashion designers such as Kim Jones, from the French house Dior, who launched a limited edition with white and gray colors, true collector's items today.
In fact, they are the most expensive Nike sneakers on the market and, above all, the most exclusive.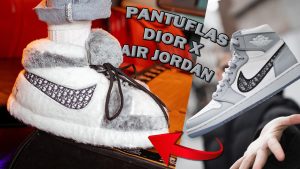 Sneakers Off White x Air Jordan 1
Other designers to make their own Air Jordan model was Virgil Abloh. In addition to being a producer and DJ, he is the founder of the Off-White fashion house.
We have two versions; a version where red and white predominate and another in light blue and white. They became the most sought after Abloh's death in November 2021, especially because of the particular inscriptions that the designer printed on the models.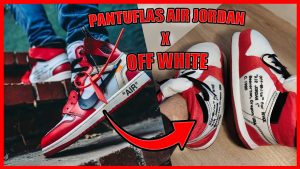 Jordan 1 Retro High 'Travis Scott Brown', Jordan 4 Retro Travis Scott 'Cactus Jack' y Jordan 6 Retro Olive x Travis Scott
The famous and acclaimed American rapper Travis Scott does not hesitate to echo the popularity of Air Jordan sneakers through various collections. Following the example of the designers, in an agreement with Nike, he launched his own AJ model on three different occasions, one where brown predominates, another in a blue tone and the last one in olive green.
Sneakers Air Jordan 11 Retro 'Concord' 2018
After retiring from basketball, Michael Jordan tried his luck in baseball, with an inglorious step, he returned to the parquet of the sport he loves with the 'Concord' model.
Jordan 4 Retro Flight Nostalgia y Jordan 4 Retro Bred
Models that were launched 30 years after their originals, with slight modifications and updates, one in white and one in black, their meaning is more emotional than any other.
YOUR AIR JORDAN SNEAKERS TO BE AT HOME
This is your site where you can buy Nike Air Jordan in its version of slippers to be at home at the best price quickly and safely.
It is a quality product that maintains the essence of the model it imitates, you can buy it as a gift or for yourself, it is an investment in comfort that you can experience in the warmth of your home.
We don't just offer you a product, we offer you quality of life and well-being.